2 min read
By Anjana Jayawardena
Rebalance 100 client portfolios in three seconds. Orchestrate all trades, reconciliations and ledger keeping without lifting a finger. Define portfolio rules across your entire client book and rest assured they'll be implemented with laser precision. All without writing a single line of code!
That's the future of wealth management and that's what we've built into our portfolio management module at WealthOS. Senior Product Owner Anjana Jayawardena is here to give you a glimpse into the future that's yours to access today.
What is portfolio rebalance?
A client's investment holdings, linked to a model portfolio, may change in value due to market price movements, shifting the holdings distribution away from the target percentages defined in the portfolio.
This requires a portfolio manager or a robo-advisor platform to:
regularly evaluate investor accounts and identify which investor accounts have drifted away from the target value;
identify which investments have gone either overweight or underweight for each drifted investor account;
decide which of the investments need to be corrected and by how much;
place buy orders to purchase more units of underweight investments and place sell orders to release units of overweight investments.
Portfolio Rebalancing is a process that needs to be executed regularly to ensure clients' investments are in line with the recommended and chosen portfolios. As explained in the summary activities above, these are time and resource consuming activities for operations users.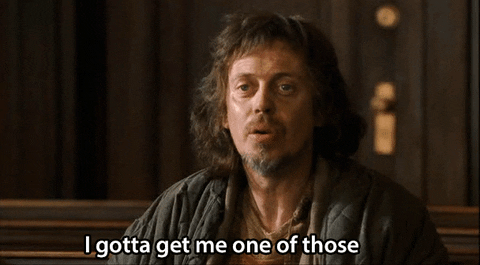 Wouldn't it be easy if someone took care of all these activities? The only instruction a user needs to give is to click a button and ask for a rebalance to be triggered?
This was something that we at WealthOS wanted to work on and implement as the next key feature on our portfolio management module - and below is what we are offering you.
WealthOS' Automated Rebalance Capability Explained
How can our automated portfolio rebalancing feature help your business?
The rebalancing feature adds value by fully automating two key aspects in a portfolio rebalancing workflow.
Evaluation and Identification of drift in investment holdings
Rebalancing investor accounts and adjusting holdings that need to be corrected
Our Rebalance evaluation API only needs one instruction from your platform or an operations user.
The user may give instructions for portfolio evaluation for a client segment, a select set of portfolios, or a list of accounts.
You can go one step further and have the system automatically trigger this request at a frequency you choose.
The system will automatically identify all investor accounts meeting the request criteria. Then a holdings check will be carried out, identifying which accounts have drifted too far or beyond acceptable deviations and need to be corrected.
The system will send results back for review with key information, including drift percentages which can then be used to decide if the holdings within accounts need to be adjusted.
Our Rebalance Execution API, with one instruction, can then automatically manage the entire process of correcting the investment holdings.
The rebalance instruction may be given as a single instruction to correct all drifted portfolios or a chosen set of portfolios or investor accounts.
Once the instruction is received, the WelathOS system will evaluate all investor accounts eligible under the request criteria and calculate each investment's drift. Then a decision will be made on which investments need to be corrected. The feature is smart enough to decide which corrections should be eliminated due to the correction being too small to justify the cost associated with a transaction.
A series of buy and sell instructions will be created automatically for the right value which when executed will bring each selected account back to its target portfolio percentages. This includes:
Releasing full investment holdings of a security that is no longer in the portfolio or,
Purchasing a new security that has been introduced to the portfolio as a result of portfolio revision or change.
The Rebalance feature is a powerful tool which is not limited to correcting portfolio drifts.
The tool can also help you with:
Automatic readjustment of holdings when an investor account is moved from one portfolio to another at their request or your advice
Automatic readjustment of holdings when you decide to change the structure of your portfolios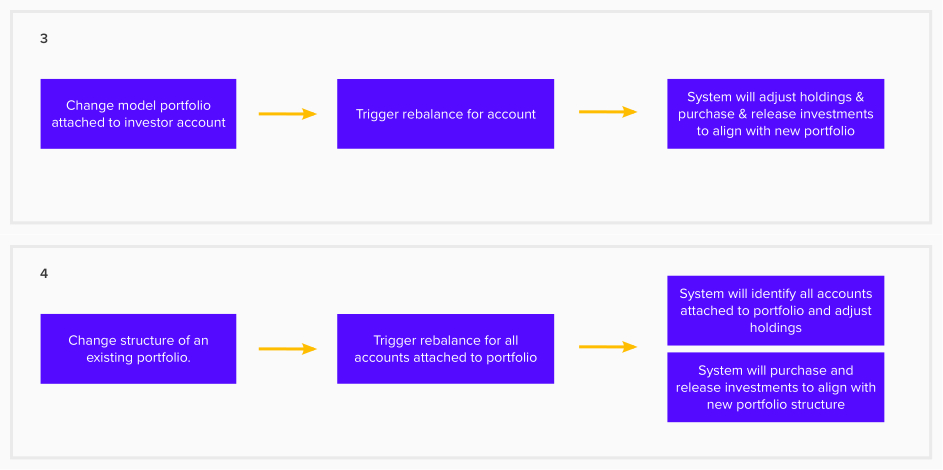 The entire process of evaluating an investor's holdings, recommending what should be adjusted and then executing the holdings adjustments can become a process that simply runs in the background while you focus on more important aspects of portfolio management to better serve your clients.